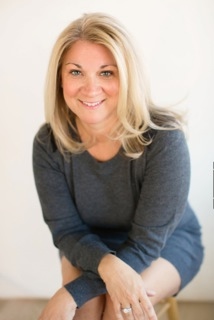 JENNY HOGAN Owner/Director
Jenny Hogan's dance background began at age eight at JG Dance Arts Center in Hyde Park, New York with Broadway and TV veterans Joseph and Ginnie Mazzello.
She attended The University of the Arts in Philadelphia and Marymount Manhattan College in NYC, both on scholarship. She spent several years studying at Broadway Dance Center and Steps. She has performed as a dancer/singer in many regional theatre productions in which she also served as dance captain. Jenny returned to her roots and spent 2 years at JG where she taught ballet, jazz, tap, and acro. She choreographed for the JG Dance Junior Competition Class and her choreography has won several dance competitions in the New York area.
She worked for Broadway Director Harold Prince and was the assistant to Tony Award winning Director/ Choreographer Kathleen Marshall from 1999-2012, working on many NY City Center Encores! productions including Hair and Wonderful Town, and the Broadway productions of Seussical the Musical, Wonderful Town, Follies and The Pajama Game.
Jenny is thrilled to be teaching as much as her schedule allows.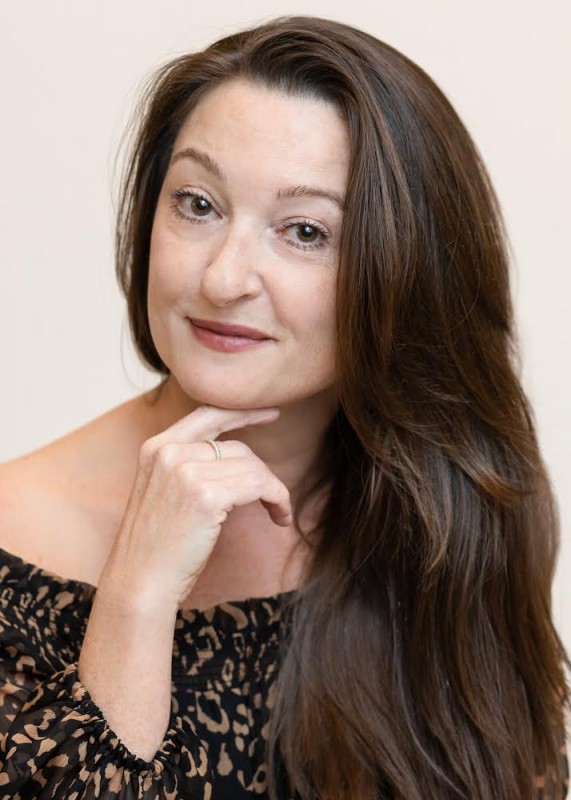 COLLEEN BLAIR | Ballet/Pointe
Colleen Blair began her training at Rozann-Zimmerman in Southern California and continued her studies at Walnut Hill School of the Performing Arts outside of Boston. She spent summers studying at Briansky Ballet, Joffrey Ballet and several summers at Cedar Island where she developed her skills under the guidance of Suzanne Farrell, Paul Mejia and Muriel Stuart. At the age of 15 she was accepted into The School of American Ballet. Colleen received her Bachelor of Arts degree in Dance, Choreography and Performance with a minor in early childhood studies from Bennington College. After graduating, she went on to perform with numerous modern dance companies and choreographers.
For over 10 years, Colleen was a member of The Wendy Perron Dance Company with whom she performed, and taught throughout Europe and the US. Colleen was Ms. Perron's assistant choreographer on many projects including a solo for Peter Boal. Colleen has been teaching ballet to children and adults in Westchester since 1992. She has choreographed and staged many ballets including Cinderella, Sleeping Beauty, Coppelia as well as numerous pieces for teen modern dance companies. Colleen has also taught classes at Bennington College, University of the Arts (Philadelphia), Tanz Tangente (Berlin), New School for Dance Development (Amsterdam), Ballet Academy East, and Harkness Dance Center at the 92nd St. Y. In 2001 Colleen joined the faculty of The Ailey School where she taught junior division ballet classes for 5 years.
After moving to Westchester in 2007, Colleen has continued to share her passion for dance and ballet technique with hundreds of ballet students. In 2012 she was thrilled to have the opportunity to join Brava Dance Center. Colleen continues to study dance and dance education by taking classes and workshops with teachers such as Finis Jhung, David Howard, Robert Atwood, and Nancy Bielski.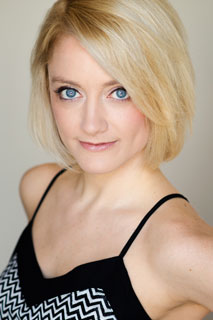 KELIN BARR | Company Director
Kelin Barr is originally from New York, where she began dancing at the age of three. She continued her education and training at the University at Buffalo, receiving a BFA in dance performance. Upon graduating, Kelin's professional career allowed her to travel the world while performing with Royal Caribbean Cruise Lines. She has performed in many production shows across the country and in Canada with Spirit Productions including "Dancing Queen", "Spirit of Christmas", and "Le Grande Cirque". She has also appeared on PBS as a member of Zodiaque Dance Company and has done industrial work for ToysRUs.
While in NYC, Kelin has performed at several different venues including the Salvatore Capezio Theater, Symphony Space and The Choreographer's Ball at the Highline ballroom. Most recently, she has performed in NYC with SynthesisDANCE Company, under the direction of Tracie Stanfield. Kelin is also represented by the prestigious NYC/LA talent agency MSA.
In addition to her performance credits, Kelin continues to choreograph and teach for several competitive dance studios in the NY/NJ area, as well as being on the judging panel for various dance competitions. She has taught at national conventions for Groove Dance Competition and National Dance Showcase. Kelin is excited to share her passion for dance with all of her students at Brava. In addition to being our Company Director, Kelin teaches Jazz, Ballet, Tap, Lyrical and Contemporary.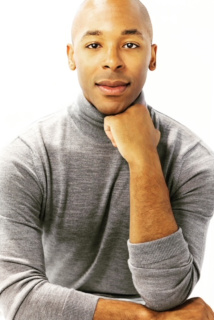 MICHAEL CRAWFORD
Instructor | Ballet, Pointe
Michael Crawford is from Takoma Park, Maryland. He began dancing with prestigious schools, including the Maryland Youth Ballet and Kirov Academy, with summer intensives at The Rock School and San Francisco Ballet on full scholarships. In his senior year, he was accepted into the Kennedy Center's Master Class Series, where he trained and performed with top international companies. Mr. Crawford then moved on to the Washington Ballet where, in their top training program, he performed with the company under the direction of Septime Webre. Upon graduation, he went on to study and perform in the Professional Division of The Pacific Northwest Ballet under the direction of Kent Stowell and Francia Russell. ANer Pacific Northwest Ballet, he danced with Dance Theatre of Harlem, Jose Mateo Ballet, Ballet Memphis, American Repertory Ballet, Connecticut Ballet, and Oakland Ballet. At these companies, he performed several ballets as a principal artist. He has been privileged to work alongside top productions, such as "Guys and Dolls," "West Side Story," "Show Boat," and other musical performances at The Kennedy Center, as well as touring many other international stages. He has also worked guestings with The Washington National Opera, Adam Miller Dance Project, Kinetic Dance Works, Brooklyn Ballet, and Ballet Neo. While signed with New York Model Management, Mr. Crawford had the honor to internationally campaign. He has walked in several seasons of NYC Fashion Week. He also appeared in the feature film "Step Up" and can be seen on television in ABC's production of "Forever." Michael is also an award-winning teacher and choreographer. He has been teaching and choreographing nationally and internationally for years. He has coached many prize-winning students for competitions, such as Youth America Grand Prix. Some of his students have gone on to Prestigious college programs, top dance companies, and are leading broadway performers. Michael is on faculty at SAB, Broadway Dance Center, STEPS on Broadway, AMDA College, and PACE University.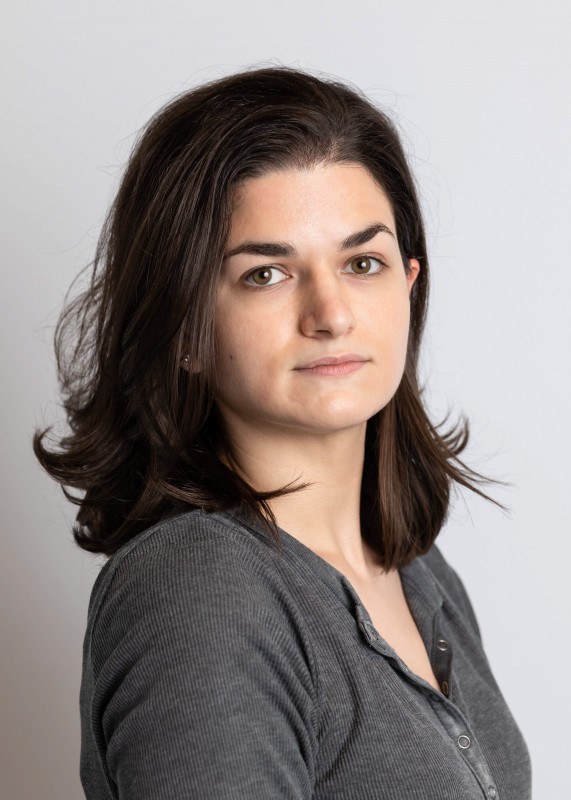 KELLY VOELPEL
Instructor I Ballet, Pointe, Lyrical, Progressing Ballet Technique
Kelly Voelpel began her early training at the School of Performing Arts/Fineline Theatre Arts in New Milford, Connecticut under the direction of Arlene Begelman and later Elizabeth Parkinson, Scott Wise, and Mary Ann Lamb. She spent summers dancing at North Carolina School of the Arts, American Ballet Theatre, Complexions Contemporary Ballet, Peridance, and The Ballet Theatre of Maryland. Following her a year studying ballet at the University of North Carolina School of the Arts, she attended the Lines Ballet Training Program in San Francisco. In 2013 she joined The Ballet Theatre of Maryland. Currently, Kelly works as a freelance dancer, performs with Mooney Cooley Dance, and teaches in New York and Connecticut.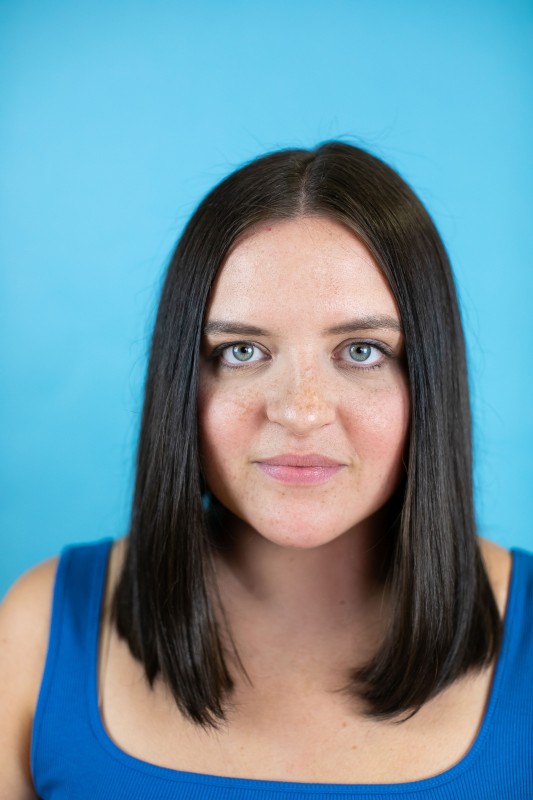 KELLY KLINE
Instructor | Preschool, Jazz, Lyrical, Tap, Acro
Kelly, originally from Cincinnati, Ohio, is a New York City based dancer, teacher and choreographer. Her training began at Just Off Broadway Dance Studio where she was a member of their national award winning competition team. She holds a BFA in Dance from Shenandoah University, where she was awarded the Terpsichore Award and the Elizabeth Weil Bergmann Choreography Award for her excellence in both performance and choreography. Kelly has performed works by artists including Mike Esperanza, Tiffanie Carson, Christopher K. Morgan and Stephanie Martinez, to name a few. She is an Acrobatic Arts certified Acro instructor and a Balanced Body certified Pilates instructor. She has been teaching and choreographing for dance studios all over the country for over a decade and is so excited to share her passion and creativity with the dancers and artists at Brava!
DEIRDRE DILLON
Instructor I Tap, Jazz
Deirdre Dillon studied ballet, tap and jazz from 1989-2003 at the Marya Kennett Dance Centre in Goshen, NY. Each year she was a cast member of the annual performance of The Nutcracker Ballet and participated in and performed in several local musical theatre productions, including Bye, Bye Birdie and West Side Story. Deirdre also trained under the direction of Sam Wright, the voice of Sebastian in Disney's The Little Mermaid and the original Mufasa from the Broadway production of The Lion King. Deirdre further developed her training by taking classes at Broadway Dance Centre in New York City. She attended Manhattanville College, where she majored in Dance and Theatre, with a concentration in Dance Therapy. Deirdre holds a Master of Professional Studies degree in Childhood and Special Education and currently teaches at an elementary school in Westchester County.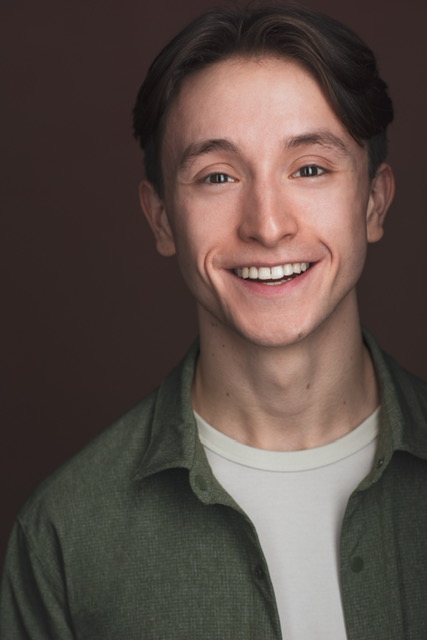 DANIEL BOODA
Instructor I Jazz
Daniel is excited to join the faculty at Brava! He is a graduate of Rider University where he received a BFA in Musical Theatre. After college he moved to New York and continued training with the Broadway Dance Center Professional Semester. He has gotten to travel all over the country performing at various regional houses. Some of his favorite performance credits include Cinderella, Gypsy, A Chorus Line and Cats.
AUBREY CHEEK
Instructor | Tap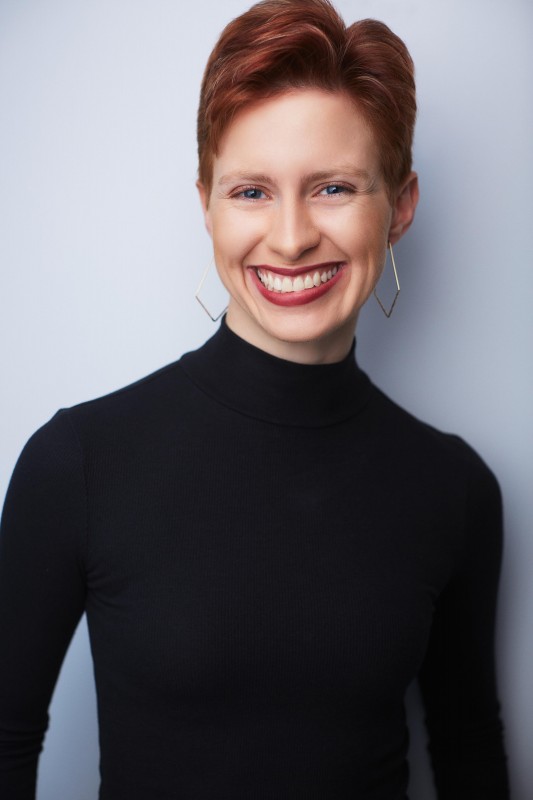 Aubrey Cheek is excited to join the Brava family! She is originally from Florida, attended Oklahoma City University as a dance performance major, and graduated summa cum laude from Pace University with a degree in Arts and Entertainment Management. Aubrey has performed in numerous professional theatre productions including "42nd Street" (Fulton, Fireside) and "Cats" (Interlakes). She choreographed "Sister Act" (Interlakes). In NYC, she was part of Pre-Production for "Funny Girl" Broadway (with tap choreographer Ayodele Casel), performed in "In The Groove" (choreographed by Dormeshia), and in "Gypsy of the Year" (choreographed by Chaz Wolcott).
Aubrey is an alumna of the Tap Program at the prestigious School at Jacob's Pillow (directed by Michelle Dorrance and Dormeshia). She was a student in the Dance Lab NY Broadway Choreography Intensive (directed by Josh Prince and Valerie Salgado). Aubrey was a scholarship student in the Gus Giordano Dance School College/Pro Intensive. Aubrey continues to train at Steps on Broadway and Broadway Dance Center, where she has also assisted. She has presented work in several NYC choreography showcases. Aubrey travels to teach and set choreography on young dancers around the United States. She deeply believes that dance can change lives. Aubrey is passionate about sharing what she loves and connecting with others through dance!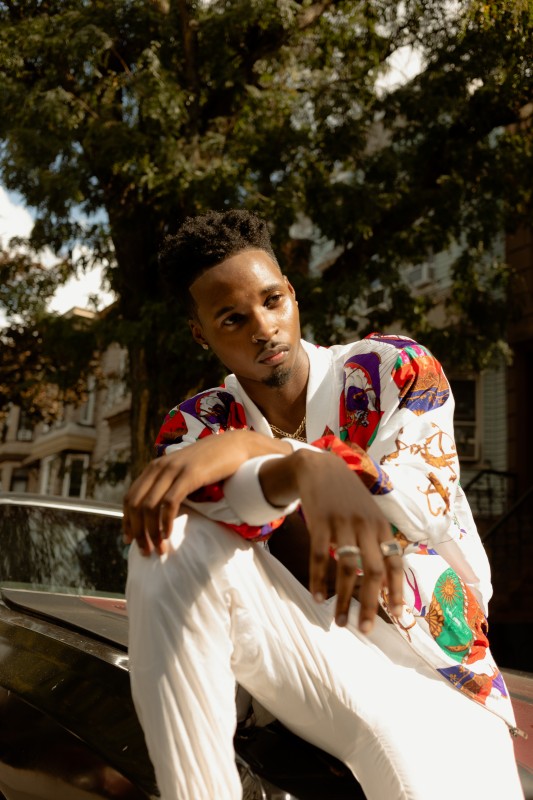 MALAK LUNSFORD
INSTRUCTOR | Hip Hop
Raised in Queens NY, dancer, actor and movement director Malak Lunsford started at the tender age of 8 years old. It wasn't until his first standing ovation in his 6th grade talent show that sparked a passion for the stage. His mother, Denilia, took him to various auditions that involved acting and dancing. After a few years of competitions and auditions, at age 15 he took it upon himself to hit the biggest stage of is life.
In 2009, Malak went on to win first place at amateur night at the Apollo Theater 3x. This lead him to being chosen as lead choreographer for his high school in 9th grade. The remainder of his time in high school he began teaching and choreographing for other studios in the area as well as performances.
Training in Jazz and hip hop as well as acting classes Malak learned how important it was to tell stories, ignite feelings and to explore the unknown on stage and on camera. He believes art imitates life and everyone has a story to tell, how you express it is your gift to the world.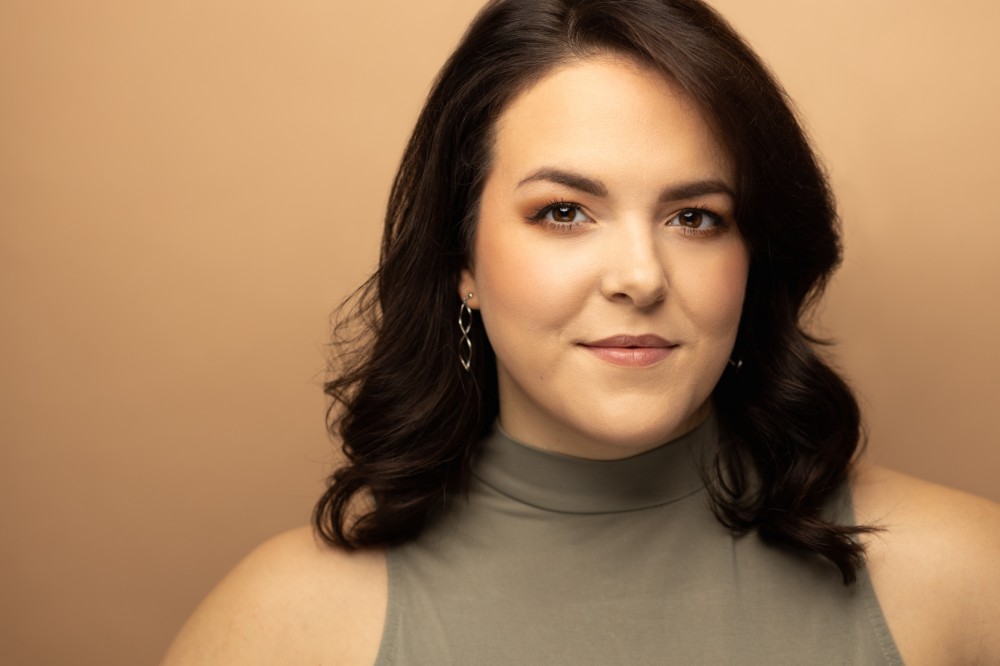 ZOË HARRIS
INSTRUCTOR | Jazz, Lyrical, Tap, BravaCore
Zoë Harris is originally from Omaha, Nebraska and graduated from Oklahoma City University with a BS in Dance Pedagogy. On top of continuing her training in tap, jazz, ballet, lyrical, contemporary, hip hop, and theatre dance she was educated in dance history, choreography, pedagogy, anatomy/physiology, and dance management and business classes. Zoë then pursued her 200-hour yoga teacher certification from CorePower Yoga in Denver, CO where she became certified to teach power and vinyasa yoga. Zoë is a dancer for GPC, a cabaret company, based in NYC that performs at theatres/venues such as Feinsteins 54 Below, Jazz at Lincoln Center in NYC, The Kraine, The Duplex, and as well as other residencies and gigs across the northeast corridor. Other performing credits include regional performances of the US debut of Strictly Gershwin with the Tulsa Ballet (guest artist), Singin in the Rain and Rock of Ages at the Omaha Playhouse, 42nd Street (Diane Lorimer) and Guys and Dolls (Hotbox Dancer) at the Sumptur Amphitheater, and a virtual performance titled, The Stars Align, performing pieces choreographed by Brian J. Marcum and Chaz Wolcott. Zoë's choreography has been performed by competition teams at studios in CO, NE, NJ, and NY. Outside of performing and teaching, Zoe also adjudicates and tabulates at dance competitions, teaches yoga, is an administrator at Ballet Academy East, as well as is the venue manager for the Ramscale Penthouse, a West Village/Highline venue used for weddings, events, and film/photography.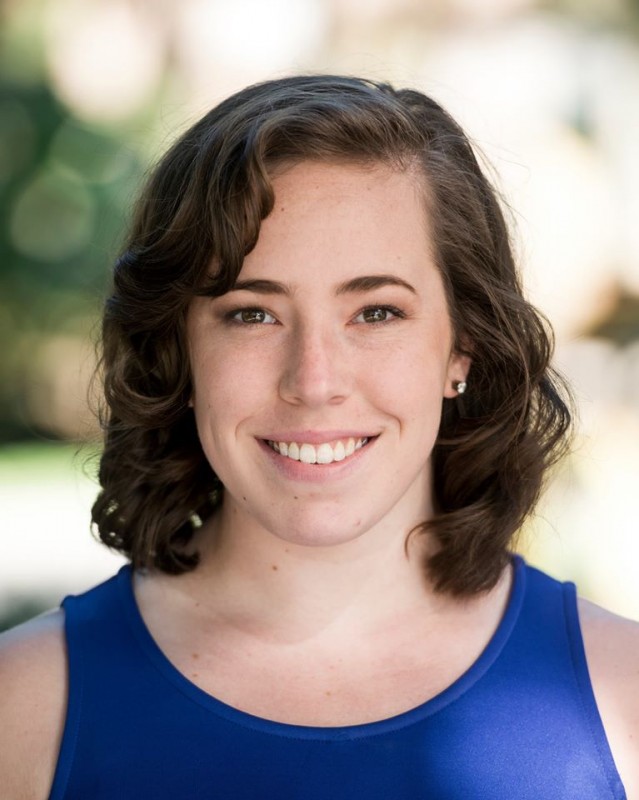 MAGGIE SAVOIE
INSTRUCTOR | Jazz, Lyrical
Maggie Savoie is a proud graduate of Otterbein University where she earned her BA in theatre (directing and choreography) and a dance minor. Originally from Ohio, Maggie trained with BalletMet, The Cincinnati Ballet and the Minnesota Ballet and currently resides in NYC where she works as a choreographer and teaching artist focusing on ballet, musical theatre and contemporary dance. She has performed with BalletMet, Megan Doyle Dance and Mitra Dance among others. Favorite credits include working as a choreography assistant to Tony nominated choreographer Randy Skinner on Lady, Be Good starring Tommy Tune and Patti Murin (NY City Center Encores!) choreographing Spring Awakening & Lizzie (Stagedoor Manor), The Addams Family (Priscilla Beach Theatre), Youth America Grand Prix contemporary solos and dancing in An Evening with Maury Yeston (92Y). She currently serves as the Director of Dance and resident choreographer for Stagedoor Manor in Upstate NY.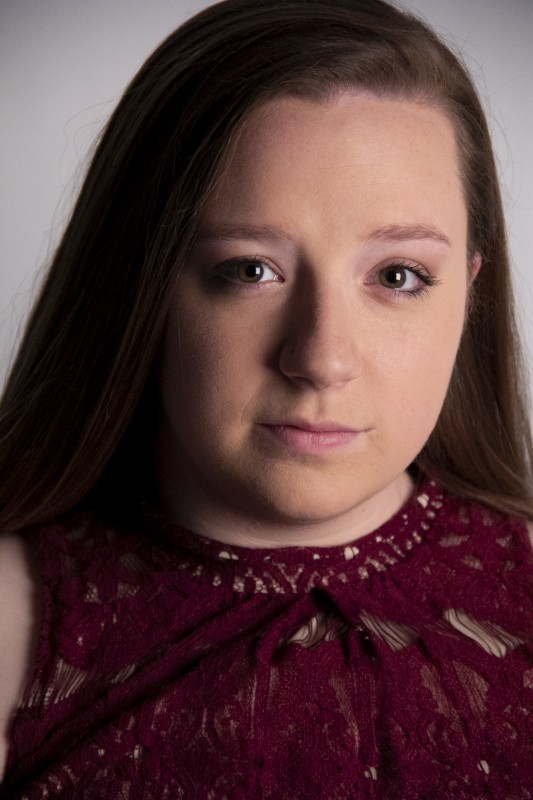 VICTORIA MORRISON
INSTRUCTOR | Tap
Victoria started dancing at the age of 4, under the instruction of Emmy nominated
choreographer Anthony Morigerato in her upstate New York studio. She joined the
competition team at the age of 8 and proceeded to win numerous national awards.
While a student there, she began to choreograph, specializing in tap and contemporary.
She then went on to receive her Bachelor of Arts from Manhattanville College as a
Dance Major with a Minor in Sports Studies in 2019. During her four years at
Manhattanville, Victoria worked with numerous choreographers including: Shawn Bible,
Ara Fitzgerald, Heather Cornell, Mike Esperanza, and Leah Ives. Outside of her
academic dance career, she was also the captain of the dance team, Minds in Motion,
her junior and senior year. Post graduation she has been teaching at studios in the Hudson Valley region, while
also continuing her training at studios such as Broadway Dance Center, and fulfilling her
role as an ambassador for Luminous Tour. Victoria hopes to perform for as long as she
can, while continuing her passion for teaching dance to students of all ages!"