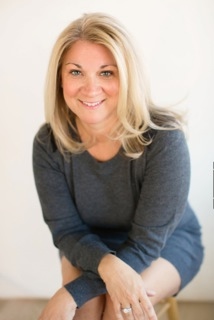 JENNY HOGAN
Owner/Director
Owner/Instructor Jenny Hogan's dance background began at age eight at JG Dance Arts Center in Hyde Park, New York with Broadway and TV veterans Joseph and Ginnie Mazzello.
She attended The University of the Arts in Philadelphia and Marymount Manhattan College in NYC, both on scholarship. She spent several years studying at Broadway Dance Center and Steps. She has performed as a dancer/singer in many regional theatre productions in which she also served as dance captain. Jenny returned to her roots and spent 2 years at JG where she taught ballet, jazz, tap, and acro. She choreographed for the JG Dance Junior Competition Class and her choreography has won several dance competitions in the New York area.
She worked for Broadway Director Harold Prince and was the assistant to Tony Award winning Director/ Choreographer Kathleen Marshall from 1999-2012, working on many NY City Center Encores! productions including Hair and Wonderful Town, and the Broadway productions of Seussical the Musical, Wonderful Town, Follies and The Pajama Game.
Jenny continues her dance education, taking classes in NYC and attending Dance conventions. She is thrilled to be teaching as much as her schedule allows, as well as Ensemble and choreographing for Company.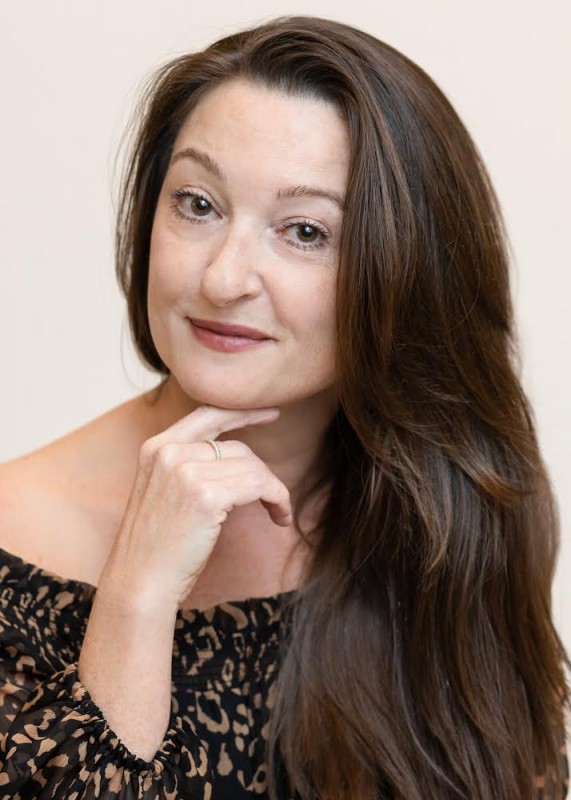 COLLEEN BLAIR
Ballet Director
Colleen Blair began her training at Rozann-Zimmerman in Southern California and continued her studies at Walnut Hill School of the Performing Arts outside of Boston. She spent summers studying at Briansky Ballet, Joffrey Ballet and several summers at Cedar Island where she developed her skills under the guidance of Suzanne Farrell, Paul Mejia and Muriel Stuart. At the age of 15 she was accepted into The School of American Ballet. Colleen received her Bachelor of Arts degree in Dance, Choreography and Performance with a minor in early childhood studies from Bennington College. After graduating, she went on to perform with numerous modern dance companies and choreographers.
For over 10 years, Colleen was a member of The Wendy Perron Dance Company with whom she performed, and taught throughout Europe and the US. Colleen was Ms. Perron's assistant choreographer on many projects including a solo for Peter Boal. Colleen has been teaching ballet to children and adults in Westchester since 1992. She has choreographed and staged many ballets including Cinderella, Sleeping Beauty, Coppelia as well as numerous pieces for teen modern dance companies. Colleen has also taught classes at Bennington College, University of the Arts (Philadelphia), Tanz Tangente (Berlin), New School for Dance Development (Amsterdam), Ballet Academy East, and Harkness Dance Center at the 92nd St. Y. In 2001 Colleen joined the faculty of The Ailey School where she taught junior division ballet classes for 5 years.
After moving to Westchester in 2007, Colleen has continued to share her passion for dance and ballet technique with hundreds of ballet students. In 2012 she was thrilled to have the opportunity to join Brava Dance Center in Rye, NY, and with the Fall 2013 season returns to Brava as co-director. Colleen continues to study dance and dance education by taking classes and workshops with teachers such as Finis Jhung, David Howard, Robert Atwood, and Nancy Bielski.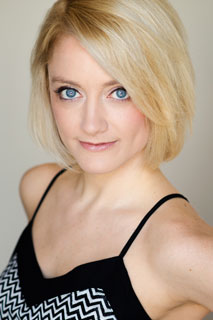 KELIN BARR
Company Director
Kelin Barr is originally from New York, where she began dancing at the age of three. She continued her education and training at the University at Buffalo, receiving a BFA in dance performance. Upon graduating, Kelin's professional career allowed her to travel the world while performing with Royal Caribbean Cruise Lines. She has performed in many production shows across the country and in Canada with Spirit Productions including "Dancing Queen", "Spirit of Christmas", and "Le Grande Cirque". She has also appeared on PBS as a member of Zodiaque Dance Company and has done industrial work for ToysRUs.
While in NYC, Kelin has performed at several different venues including the Salvatore Capezio Theater, Symphony Space and The Choreographer's Ball at the Highline ballroom. Most recently, she has performed in NYC with SynthesisDANCE Company, under the direction of Tracie Stanfield. Kelin is also represented by the prestigious NYC/LA talent agency MSA.
In addition to her performance credits, Kelin continues to choreograph and teach for several competitive dance studios in the NY/NJ area, as well as being on the judging panel for various dance competitions. She has taught at national conventions for Groove Dance Competition and National Dance Showcase. Kelin is excited to share her passion for dance with all of her students at Brava. In addition to being our Company Director, Kelin teaches Jazz, Ballet, Tap, Lyrical and Contemporary.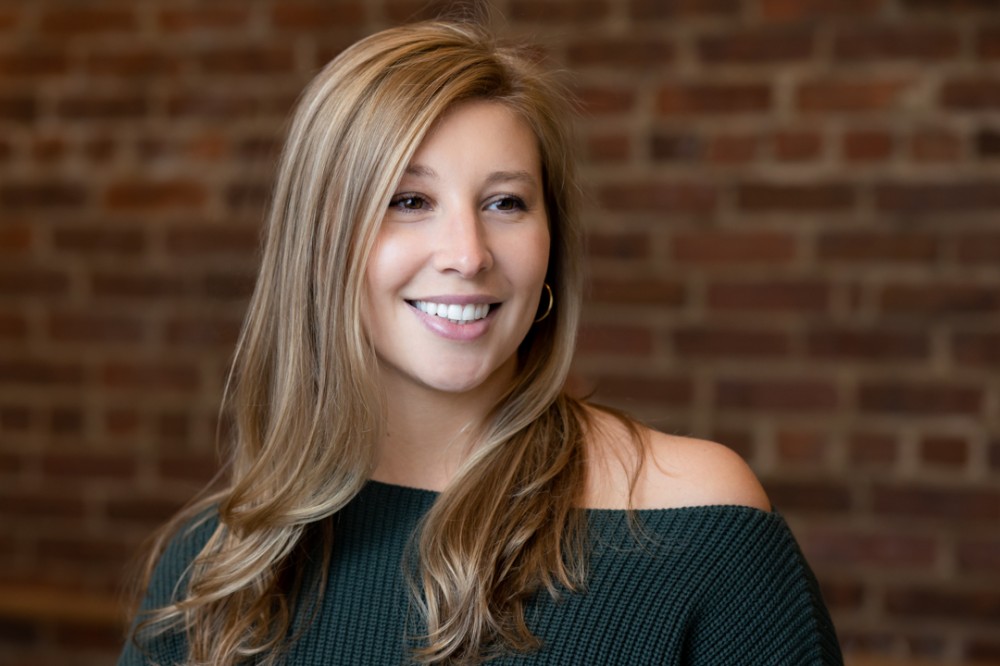 SAMANTHA STIGLIANESE
Instructor | Preschool, Jazz, Lyrical
With us since 2010, Samantha Stiglianese teaches Creative Movement, Preschool, Ballet, and Jazz. Samantha has studied ballet, jazz, theatre, lyrical and tap at studios throughout Westchester and NYC. She has many years of experience teaching all styles of dance to every age level at studios in Westchester, Rockland and Orange Counties. In addition to teaching dance, Samantha performs in musical theatre productions throughout Westchester, most recently appearing in "A Chorus Line" and "Fame." She is thrilled to be a member of the Brava Dance staff and looks forward to being able to share her love of dance with her students and to observe their progression from year to year.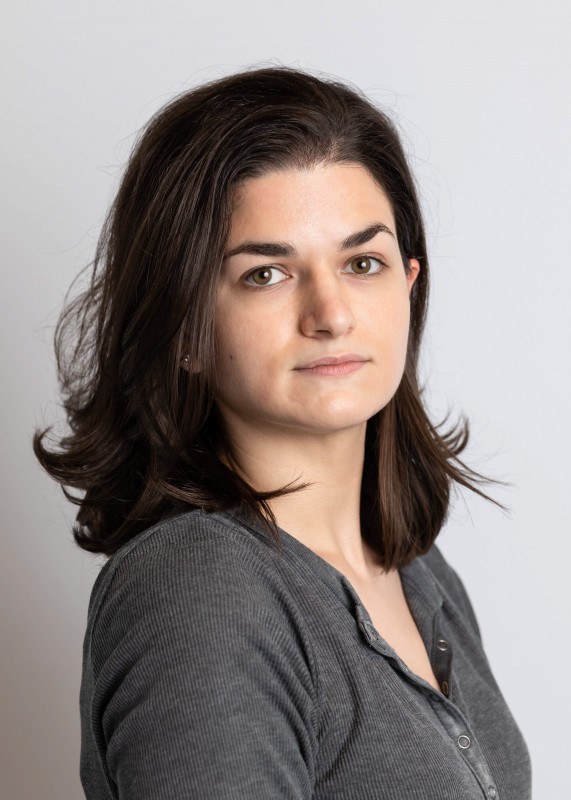 KELLY VOELPEL
Instructor I Ballet, Pointe, Lyrical
Kelly Voelpel began her early training at the School of Performing Arts/Fineline Theatre Arts in New Milford, Connecticut under the direction of Arlene Begelman and later Elizabeth Parkinson, Scott Wise, and Mary Ann Lamb. She spent summers dancing at North Carolina School of the Arts, American Ballet Theatre, Complexions Contemporary Ballet, Peridance, and The Ballet Theatre of Maryland. Following her a year studying ballet at the University of North Carolina School of the Arts, she attended the Lines Ballet Training Program in San Francisco. In 2013 she joined The Ballet Theatre of Maryland. Currently, Kelly works as a freelance dancer, performs with Mooney Cooley Dance, and teaches in New York and Connecticut.
DEIRDRE DILLON
Instructor I Tap, Jazz
Deirdre Dillon studied ballet, tap and jazz from 1989-2003 at the Marya Kennett Dance Centre in Goshen, NY. Each year she was a cast member of the annual performance of The Nutcracker Ballet and participated in and performed in several local musical theatre productions, including Bye, Bye Birdie and West Side Story. Deirdre also trained under the direction of Sam Wright, the voice of Sebastian in Disney's The Little Mermaid and the original Mufasa from the Broadway production of The Lion King. Deirdre further developed her training by taking classes at Broadway Dance Centre in New York City. She attended Manhattanville College, where she majored in Dance and Theatre, with a concentration in Dance Therapy. Deirdre holds a Master of Professional Studies degree in Childhood and Special Education and currently teaches at an elementary school in Westchester County.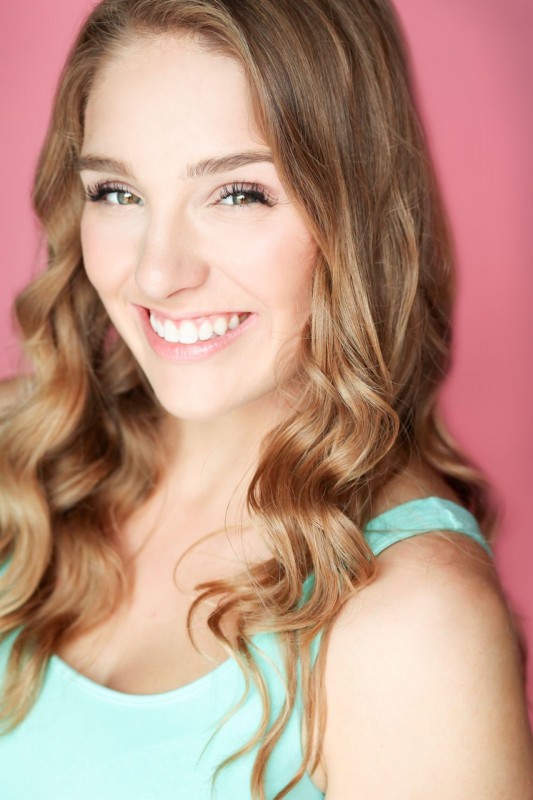 Renee Griese
Instructor I Jazz, Tap
Renee Griese grew up in Northern Virginia where she trained in various styles of dance and ultimately fell in love with jazz and tap. She spent her summers traveling to New York City and training at Broadway Dance Center and Steps. She is a graduate of Oklahoma City University where she received her Bachelors of Performing Arts in Dance Performance.
Following graduation she moved the Big Apple and has been performing and teaching since! She is a professional performer, dancer, singer, and teacher. Last summer she performed in productions of Crazy for You and Beauty and the Beast. She is so excited to be at Brava this year and to share her love of dance with all of her students!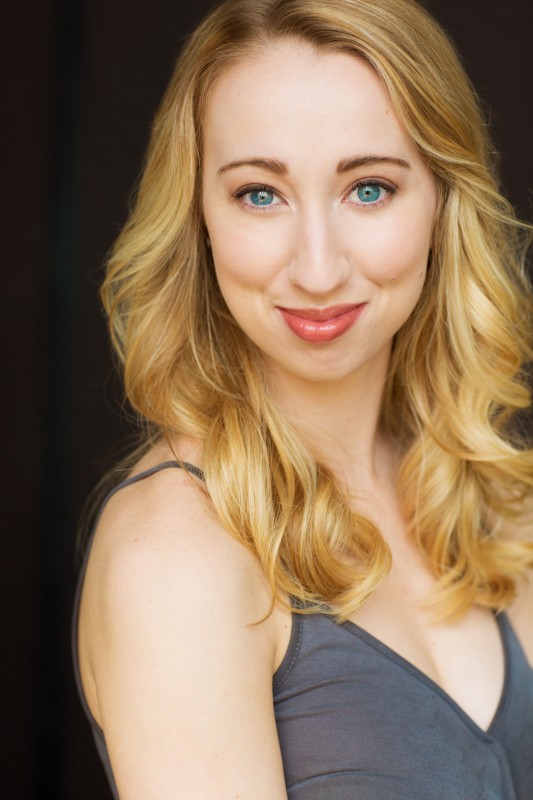 EMMA GASSETT
Guest Instructor
Emma Gassett is a professional dancer, singer, actress, and choreographer based out of New York City. Originally from St. Louis, Emma continued her training at Oklahoma City University, where she earned her Bachelor of Performing Arts in Dance Performance. Most recently, Emma worked with five-time Tony Award Winner, Susan Stroman, on the brand-new musical, "Marie, Dancing Still," which premiered at the 5th Avenue Theatre in Seattle, Washington. Emma has performed alongside industry legends, Chita Rivera and Tommy Tune in the Centennial Gala at The Muny in St. Louis. Additionally, she has starred as Louise in Carousel, directed by Broadway's Ken Page. Other select regional credits include: Sunset Boulevard (Associate Director/Dance Captain, Engeman Theatre). Cinderella (Assistant Choreographer/Dance Captain, The MUNY), The Little Mermaid (Adella/Assistant Choreographer/Dance Captain, The MUNY), Hairspray (Shelley, The MUNY). In TV/Film, Emma can be seen starring in episode four of the NYC web series, "Living the Dream."
Emma is the Co-founder and Artistic Director of Triple Threat Training Ground, an educational theater company based in Long Island, NY, whose mission is to make superior training in the arts accessible to all. As a choreographer, Emma had the privilege of choreographing a contemporary solo for Team USA that competed at the 2017 International Dance Organization's World Championships in Poland. This past year, Emma won a 2018 Industry Dance Award for her work in co-choregraphing a production number that took the title of "Best Musical Theater/Novelty/Character Performance." While pursuing her own performance and choreographic career, Emma continues to be an advocate for continued education in the arts.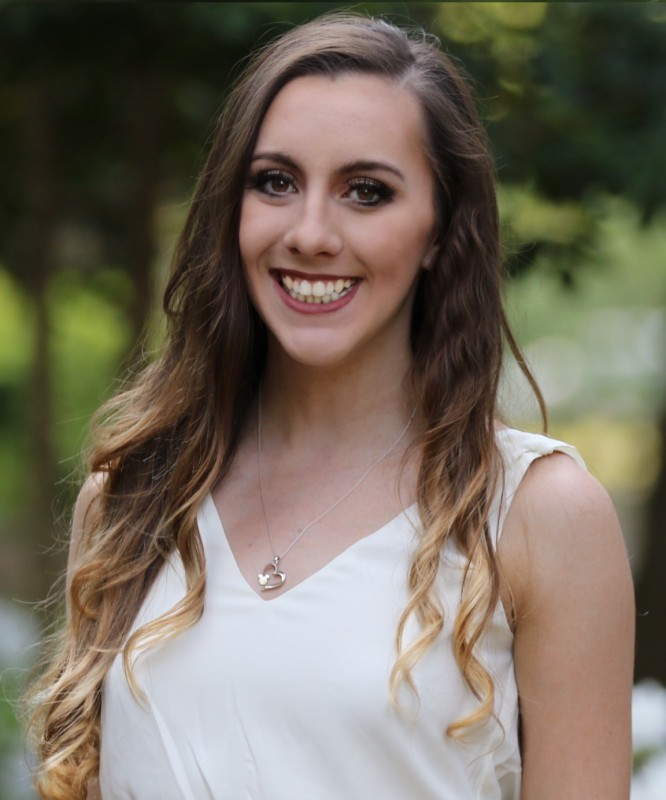 JOANNA PIRNAT
INSTRUCTOR | Acro
Joanna started her training in ballet/pointe, tap, jazz, contemporary, hip hop, and acrobatics at Ziegler Dance Centre in New Jersey as a toddler.
Joanna continued her dance education at Hofstra University, where she graduated Cum Laude with a Bachelor of Science in Dance Education in 2017. She participated in the Hofstra Dance Department Faculty concerts, performing choreography by guests and faculty Bill Young, Rachel List, and Robbie Cook. Her technical training included ballet, modern, pilates, and repertory from artists including Amy Marshall, Dyane Harvey-Salaam, Karla Wolfangle, Robin Becker, Ellie Kusner, and Colin Stillwell, among others. She was also an active member of the performance clubs Danceworks, MoVoM, Hofstra Ballroom Dance, Dancers in Schools, and was a member of the university's competitive STUNT and cheerleading teams. Joanna also participated in Teaching Dance as Art (T'DAA), Hofstra's Dance Education club, and earned an invitation to become the head instructor of AHRC, a club that teams with special needs adults in improvisation classes and for an annual holiday dance performance.
After graduating, Joanna pursued a Master's degree in Dance/Movement Therapy and Counseling from Antioch University New England. While pursuing her degree, Joanna taught dance classes and coached gymnastics. She was assistant director of the gymnastics program at the Keene Family YMCA. Joanna has specialized as a beam, all-around, dance and strength/conditioning coach for recreational classes as well as competitive levels through 9 at multiple gymnastics facilities throughout the country while becoming a sought-after instructor for private lessons with dancers due to her background.
Joanna's professional dance career has included performing works by Arica Brown and Ashreale McDowell with Consuming Kinetics Dance Company, working as a medical dance/movement therapist, and teaching at local studios. Her favorite styles to teach are acro, contemporary, improv and modern!