Today, through the wonderful enthusiasm and support of the Rye community, Brava offers over 70 dance classes per week, teaches over 300 students and has formed the Brava Dance Ensemble, our troupe of dancers who perform locally throughout the year, and the Brava Dance Company, a Nationally ranked and Award winning competition team that competes at dance competitions throughout the tri-state area.
Jenny welcomed Colleen Blair in 2013 as her Co-Director and Ballet Program Director. Together, they are joined by a dedicated group of talented instructors. We continue to run a majority of our program out of three studios at the Wainwright House, both the Upper and Lower Carriage House studios as well as Studio 1, which Jenny built in the Fonrose House building at the Wainwright House in December of 2013. In September 2014, we opened our doors at our Purchase Street location in downtown Rye, where we offer a full schedule of daily classes for all levels. Our Purchase Street studio is the home of the Brava Dance Ensemble, and the Brava Dance Company, as well as the Brava Boutique.
Brava Dance Center is Rye's very own dance studio, offering a quality dance education in many styles of dance, for all ages and levels. Brava has a full comprehensive and progressive dance program (our Studio Track) as well as a more intense, pre-professional program (our Intensive Track) which prepares young dancers for performance and competition.
. . . . . . . . . . . . . . . . . . . . . . . . . . . . . . . . . . . . . . . . . . . . . . . . . . . . . . . . . . . . . . . . . . . . . . . . . . . . . . . . . . . .
Our Program

Brava Dance Center provides quality dance education, taught by professional instructors who have had years of experience teaching dance, professional performing backgrounds, and extensive dance training. Brava maintains a high standard of technique in all of the dance styles we offer. Our goal is to produce well-rounded, versatile dancers, foster continuous growth and creativity, and inspire dancers of all ages and levels in a positive, fun environment.
We believe that regardless of whether or not you become a performer, dance is a wonderful opportunity to improve many aspects of your character and self-esteem, by giving you a sense of pride and discipline and teaching you to carry yourself with confidence in all aspects of your life.
We offer dance instruction throughout the year to students of all ages and abilities.
The dance year at Brava Dance Center consists of:
• Session I — Fall - September - January
• Session II — Winter/Spring - January - May
• Extended Mini-Session — 4 weeks in June
• Summer Session — 5 weeks
• Summer Dance Intensive — 7 weeks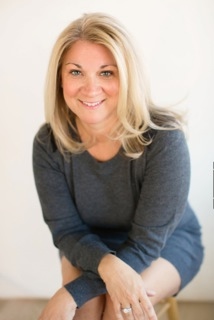 JENNY HOGAN
Owner/Director
Owner/Instructor Jenny Hogan's dance background began at age eight at JG Dance Arts Center in Hyde Park, New York with Broadway and TV veterans Joseph and Ginnie Mazzello.
She attended The University of the Arts in Philadelphia and Marymount Manhattan College in NYC, both on scholarship. She spent several years studying at Broadway Dance Center and Steps. She has performed as a dancer/singer in many regional theatre productions in which she also served as dance captain. Jenny returned to her roots and spent 2 years at JG where she taught ballet, jazz, tap, and acro. She choreographed for the JG Dance Junior Competition Class and her choreography has won several dance competitions in the New York area.
She worked for Broadway Director Harold Prince and was the assistant to Tony Award winning Director/Choreographer Kathleen Marshall from 1999-2012, working on many NY City Center Encores! productions including Hair and Wonderful Town, and the Broadway productions of Seussical the Musical, Wonderful Town, Follies and The Pajama Game.
Jenny continues her dance education, taking classes in NYC and attending Dance conventions. She is thrilled to be teaching Preschool, Jazz, Ballet, Tap, as well as Ensemble and Company.