Brava Dance Center is please to offer customized Brava dance wear!
Sweatshirt, Tanks & Tees
Each features the BRAVA logo
Tanks (purple and black)
Sweatpants
Leos
bra tops
jazzy shorts
leggings
and more!
Available for purchase in our Brava Boutique!
Fitness Warm-Up Jacket & Pants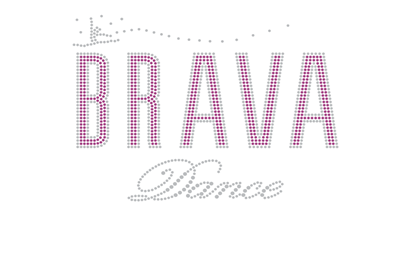 Brava Dance Fitness Warm-Up Jacket and Pants feature the Brava logo, and are customized with your name on the front. The Fitness Warm-Ups sets are $150; price includes jacket, pants and name customization. For Company/Ensemble customization, it's $156.00
Jacket Only Pricing:
$106 (with your name and Company or Ensemble)
$100 (with your name only)
To order your Warm-Ups, please send an e-mail to studio@bravadance.com and submit your payment via check. In the memo section of your check, indicate the name as you would like it to appear on the jacket.